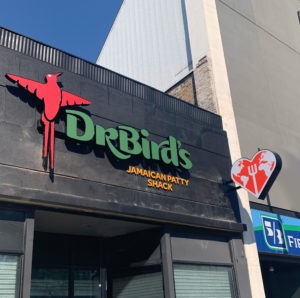 At Doctor Bird's Jamaican Patty Shack we believe people are better together; expanding and applying Jamaica's national motto globally. Our goal is to bring people together through food; blending flavors and concepts across the globe while adding the Jamaican flare. Our belief is that there is a place for everyone at the table.
The original Doctor Bird's was established in 1981 in the inner city of Buffalo, NY. Doctor Bird's started as a Caribbean grocery/corner store. In the early stages of business, it was difficult to garner widespread community support due to lack of familiarity with Caribbean food. We made the decision to sell Jamaican patties shortly after opening because of the early troubles.  
Introducing the Jamaican patty provided commonality between the business and community. The patty is present in various cultures and forms across the globe. This commonality enabled Doctor Bird's integrating within the community; which allowed the introduction of other aspects of Caribbean food and culture within the community.
Doctor Bird's became a confluence of people from across the city where visitors were liable to run into anyone from the mayor; professors; artists; athletes; students; to the local street entrepreneur. Doctor Bird's Patty Shack is here to build on that vibe of bringing people together. The sons of the original Doctor Bird's are carrying on this tradition of spreading love and unity through food.